Hotels and Rentals
The project is designed for owners and operators of rental shops, hotel resorts or wineries who want to offer their guests top quality bicycles and e-bikes and, at the same time, have the quality of the rental, but most importantly, the satisfaction of their guests under absolute control.
Get your new service up and running with an operating lease with no initial investment required.
Operating Lease Benefits
What can you include in an operating lease payment?
Turnkey Solutions
We have our own design and production department and we are ready to offer you turnkey production and delivery of the "rental" according to your spatial, technical and design requirements.
Do you have a suitable indoor space or an unused piece of land?
We can handle your rental in the form of indoor or outdoor turnkey implementation.
We offer:
Surveying and design of the entire project
3D visualisation
Equipping with stands, chargers, locking mechanisms. GPS modules
Floor graphics and navigation elements / outdoor, indoor
Comprehensive delivery of bicycles, electric bikes, scooters or electric scooters
Providing comprehensive service care for your fleet
Implementation of the entire project, transport and installation on site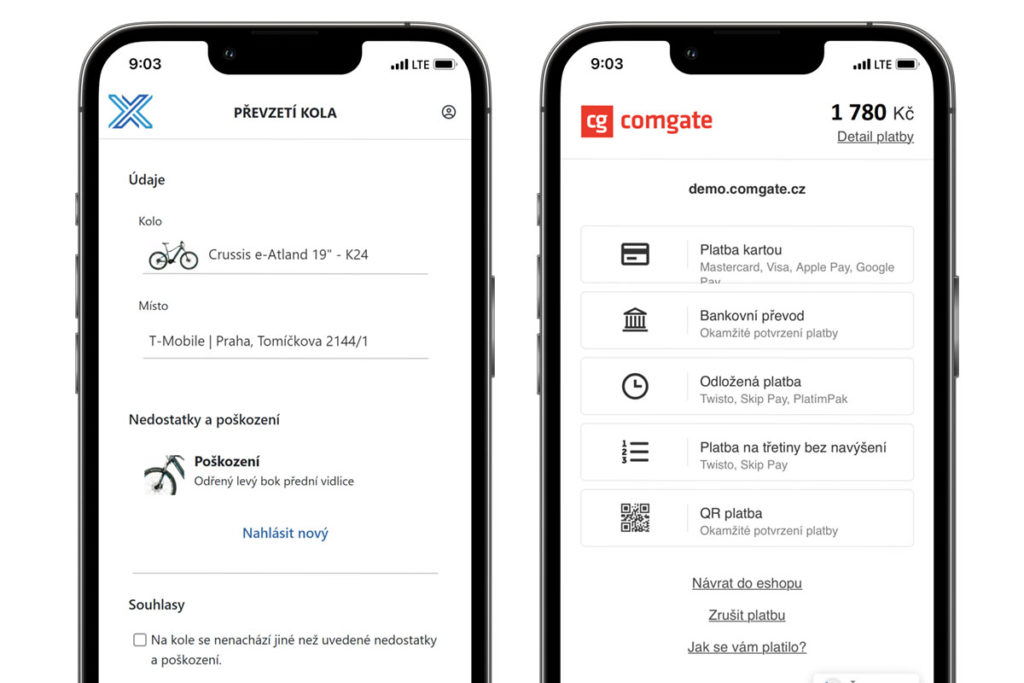 Mobile rental
The APP allows you to fully automate the dispatch and return of bikes to your rental shop. We will be happy to explain its operation in more detail.
We will be happy to prepare a sample fleet calculation according to your requirements and explain all the details of the service we offer.