Specialized CRUX EXPERT 2022 SATIN FOREST/LIGHT SILVER 52
?
Cena zahrnuje splátku a pojištění kola
měsíční splátka na 24 měsíců
Popis
• Lightest: 725g S-Works 12r and 825g 10r frames. We took the revolutionary breakthroughs that made Aethos the lightest bike ever and applied them to the Crux. The result? A gravel bike that climbs like a dream, floats over nightmarish terrain, and weighs less than a full bottle in your cage. • Capable: 47c/650b x 2.1" tire clearance. More clearance means more capability. With Diverge-level tire clearance, Crux takes you anywhere you can imagine, at full gas. • Responsive: Nimble, supple, and reactive. Responsive at the pedals. Supple in the saddle. With performance gravel geometry and race-influenced fit inspired by Crux's iconic history in 'cross.
Rám: CruX FACT 10r Carbon, Rider First Engineered™, Threaded BB, 12x142mm thru-axle, flat-mount disc
Vidlice: S-Works FACT Carbon, 12x100mm thru-axle, flat-mount disc
Brzdy: SRAM Rival eTAP AXS, hydraulic disc
Kliky: SRAM Rival 1x
Přehazovačka: SRAM Rival XPLR eTap AXS
Ráfky: Roval Terra C
Řazení přední: SRAM Rival eTap AXS
Řazení zadní: SRAM Rival eTap AXS
Pláště: Pathfinder Pro 2BR, Tan Sidewall, 700×38;Pathfinder Pro 2BR, 700×38
Sedlo: Body Geometry Power Expert, titanium rails
Sídlo & Showroom
Showroom s elektrokoly
a příslušenstvím.
Součástí našeho sídla je i prodejna elektrokol, servis a prezentace příslušenství,  jako jsou stojany, nabíječky, GPS moduly a software.
Kontaktujte nás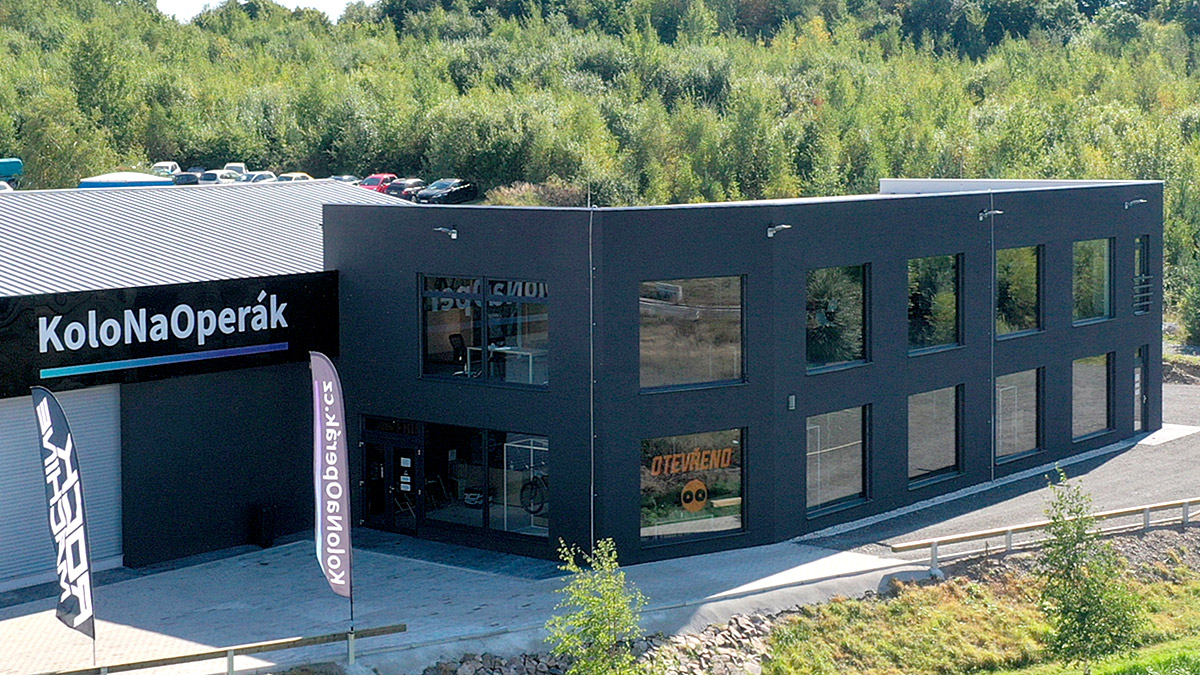 Kde koupíte kola na operák?
Využijte odběrná místa našich partnerů
Připravili jsme pro vás přehlednou mapu s místy, kde si můžete zakoupit a vyzvednout vaše nové kolo na operativní leasing.
Přejít na mapu
Potřebujete více?
Pro vaši flotilu dále zajistíme:
držáky
a stojany
nabíječky
a stanice
GPS
moduly
elektronickou
knihu jízd
mobilní
servis
uskladnění
na zimu