We will also provide
E-bike Watch – GPS application
Securing your e-bike through satellite tracking. The e-bike can be located with an accuracy of up to 10 meters. The satellite chip works with all available platforms GPS, AGPS, Glonass, Galileo.
In the event of an unavailable signal or destruction of the e-bike / device, the last known position is known and stored. The issue of GDPR protection in relation to the provision of services is completely addressed. The installation can be done in all models of our e-bikes. The device in the bike is completely hidden and does not require any maintenance or recharging by the owner and is active non-stop thanks to the backup battery.
Basic functions:
Monitoring the movement of e-bikes anywhere in the Czech Republic and Europe
Warning, for example, when a defined area of movement is exceeded, in the form of an SMS or email sent to the bike operator
Route management – on the secure web interface, the bike operator (fleet manager) has an overview of the realized routes, distances traveled, etc.
Scheduling and alerts for service inspections
Access the application from anywhere from any device via the Internet
automatic creation of electronic logbooks and other reports
Distinguishing between business and private rides
Reservation system directly in the application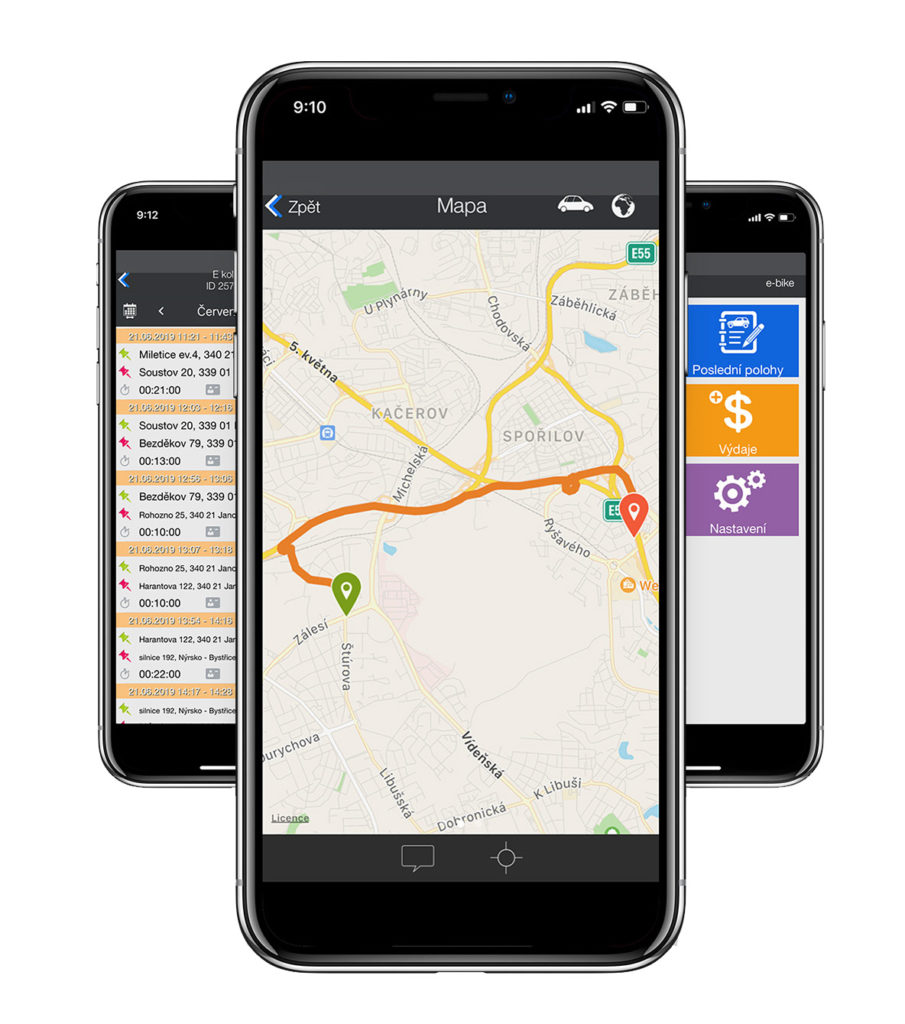 Partnerské prodejny
Take advantage of our partner's collection points
We have prepared a clear map with places where you can buy and pick up your new bike for operational leasing.
Go to map
Komplexní Eco-systém
We can also provide your fleet with:
brackets
and stands
Chargers
and stations
GPS
modules
electronic
book rides
mobile
service
winter
storage