Rock Machine Ebike 29er Blizzard INT e30-2
?
The price contains loan payments and bicycle insurance
24 monthly instalments
Description
Základní model trailového 29" e-biku s novým motorem Shimano Steps EP8, který je menší, tišší a výkonnější. Disponuje silou 85 Nm a díky plně integrované baterii s 504 Wh dojedete na trail až 120 km* daleko. Díky rozumným zdvihům 130/130 mm a pokročilé trailové geometrii je tento Blizzard skvělý na singletrack, ale zvládnete na něm dlouhé jízdy v XC terénu. Ve standardní výbavě najdete teleskopku se zdvihem 150/170 mm dle velikosti rámu, čtyř pístové brzdy Shimano s metalickými destičkami a chytré hlavové složení s ochranou proti poškození řídítky při pádu.



Trail Advanced geometrie, In-house Engineered&Designed original Floating Pivot Suspension kinematika
Nový pohon Shimano EP8 s 85 Nm a dojezdem až 120km*
E-TUBE PROJECT individuální nastavení motoru pomocí aplikace E-Tube Shimano


Teleskopka se 150 & 170 mm zdvihu podle velikosti rámu
SHIMANO 4 pístkové brzdy s metalickou směsí
Block Lock hlavové složení proti poškození rámu řídítky při pádu
Headquarters & Showroom
Showroom with e-bikes
and accessories.
Part of our headquarters is also an e-bike shop, service and presentation of accessories such as stands, chargers, GPS modules and software.
Contact us
Evropská 125
261 01 Příbram
Czech Republic

www.kolonaoperak.cz
Show on map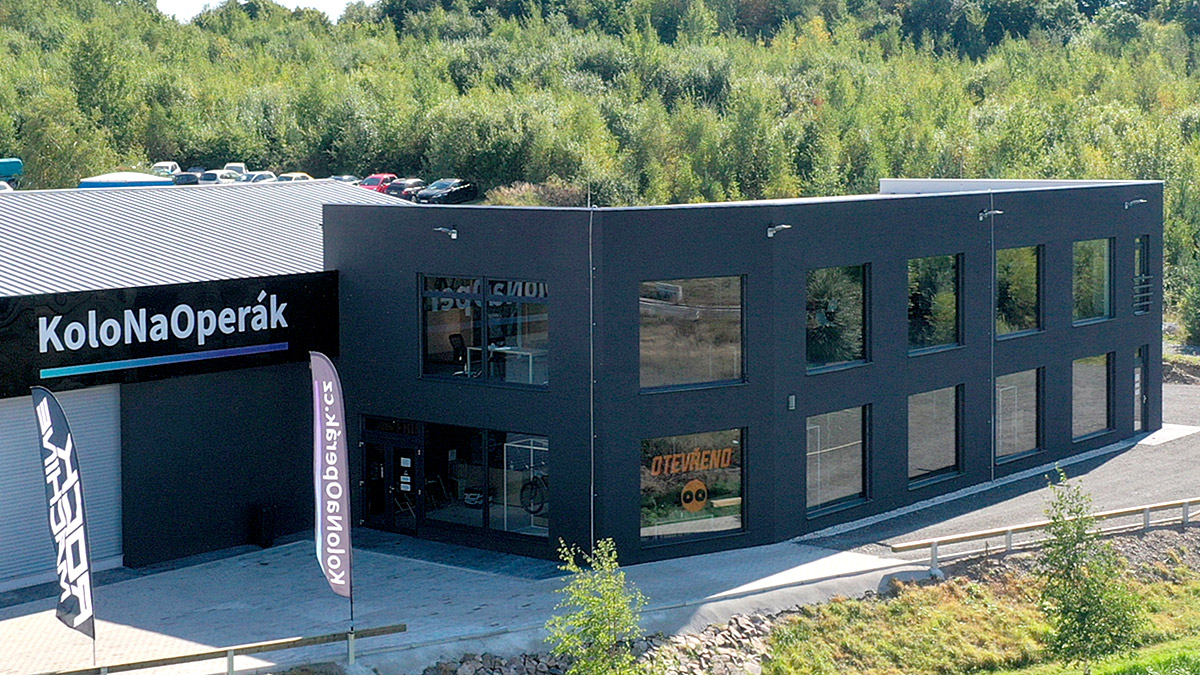 Where do you buy operational leasing bikes?
Take advantage of our partner's collection points
We have prepared a clear map with places where you can buy and pick up your new bike for operational leasing.
Go to map
Do you need more?
We can also provide your fleet with:
brackets
and stands
Chargers
and stations
GPS
modules
electronic
book rides
mobile
service
winter
storage