RAYMON HardRay E 4.0 29 Deep Red/Black
?
The price contains loan payments and bicycle insurance
24 monthly instalments
Description
Spolehlivý a výkonný e-bike za cenově výhodných podmínek s moderní geometrií, kterou oceníte při trailech? To je model RAYMON HardRay E 4.0 s motorem Yamaha PW-TE a baterií o výkonu 500 Wh. | RAYMON HardRay E 4.0 je spolehlivé jízdní kolo s kvalitním hliníkovým rámem, vidlicí SR SOUNTOUR XCT30 se zdvihem 100 mm a řazením SHIMANO. O pohon se se stará motorem Yamaha PW-TE, který disponuje výkonem 250 W a 50 Nm. Během jízdy můžete měnit režimy asistence podle toho, jak velkou přípomoc zrovna budete potřebovat. Veškeré jízdní údaje jako jsou vzdálenost, rychlost, stav nabití baterie nebo stupeň asistence se zobrazují na dobře čitelném displeji na řídítkách. Pohon vám pomůže nahoru, teď už jen zbývá užít si maximální prožitek z jízdy z kopce.
Headquarters & Showroom
Showroom with e-bikes
and accessories.
Part of our headquarters is also an e-bike shop, service and presentation of accessories such as stands, chargers, GPS modules and software.
Contact us
Evropská 125
261 01 Příbram
Czech Republic

www.kolonaoperak.cz
Show on map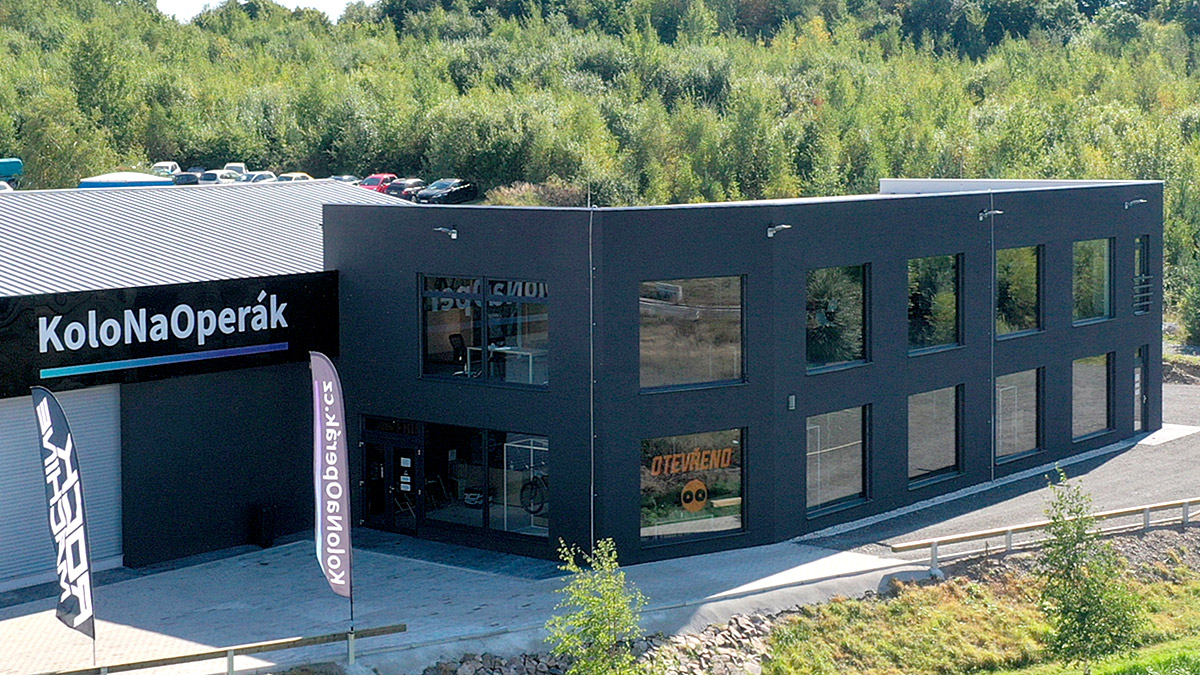 Where do you buy operational leasing bikes?
Take advantage of our partner's collection points
We have prepared a clear map with places where you can buy and pick up your new bike for operational leasing.
Go to map
Do you need more?
We can also provide your fleet with:
brackets
and stands
Chargers
and stations
GPS
modules
electronic
book rides
mobile
service
winter
storage