LAPIERRE Overvolt Trekking 6.4 W – M/18″
?
The price contains loan payments and bicycle insurance
24 monthly instalments
Description
Lapierre Overvolt Trekking 6.4 W je stylové, dámské trekingové elektrokolo, se kterým si jízdu opravdu užijete. Decentní hliníkový rám s přepracovaným systémem uložení baterie je osazen novým středovým motorem Bosch Performance. | Dámské trekingové elektrokolo Lapierre Overvolt Trekking 6.4 W se spolehlivým středovým motorem Bosch Performance Line a semi-integrovanou baterií se stane vaším bezpečným, pohodlným a skvěle ovladatelným dopravním prostředkem po městě i v jeho okolí. Při jízdě si můžete vybrat požadovaný režim asistence. Snadno tak zdoláte dlouhá stoupání a po rovince si můžete šlápnout do pedálů třeba jen s minimální přípomocí. Na řidítkách je umístěn přehledný displej Bosch Purion zobrazující veškeré údaje o jízdě, včetně aktuálního dojezdu a stupně asistence. Mezi komponenty, které najdete na modelu Overvolt Trekking, patří odpružená vidlice Suntour, hydraulické kotoučové brzdy Shimano a řazení s 9 převody. V základní výbavě již máte přední a zadní osvětlení, blatníky i zadní nosič.
Headquarters & Showroom
Showroom with e-bikes
and accessories.
Part of our headquarters is also an e-bike shop, service and presentation of accessories such as stands, chargers, GPS modules and software.
Contact us
Evropská 125
261 01 Příbram
Czech Republic

www.kolonaoperak.cz
Show on map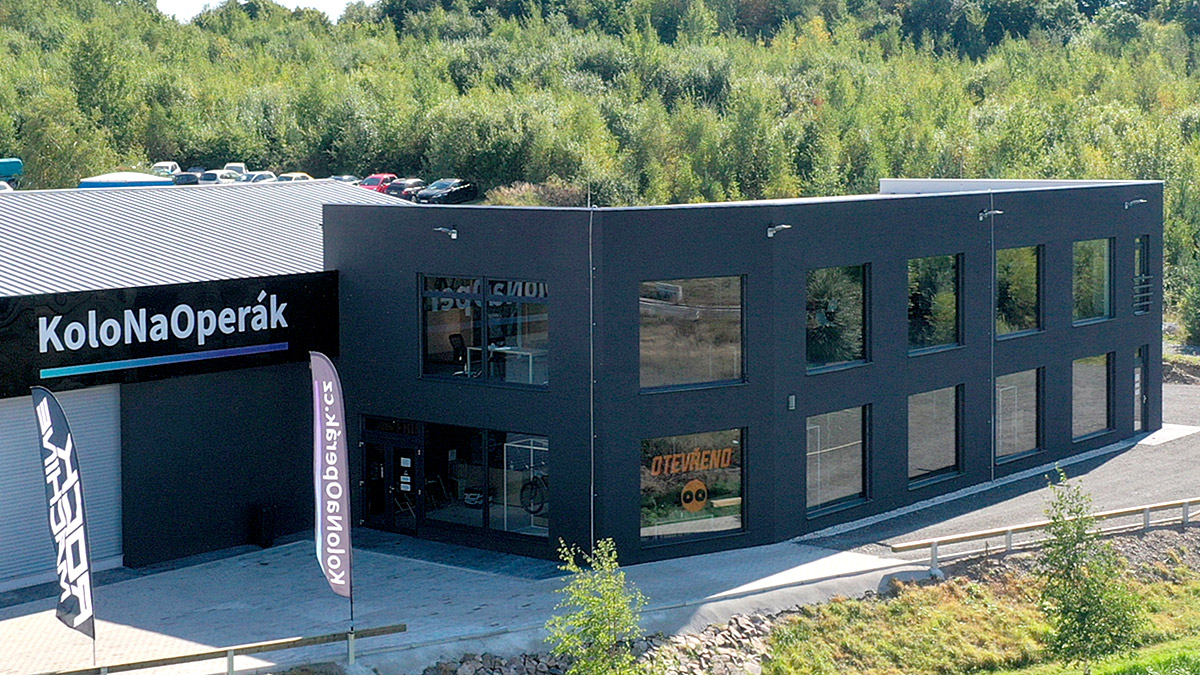 Where do you buy operational leasing bikes?
Take advantage of our partner's collection points
We have prepared a clear map with places where you can buy and pick up your new bike for operational leasing.
Go to map
Do you need more?
We can also provide your fleet with:
brackets
and stands
Chargers
and stations
GPS
modules
electronic
book rides
mobile
service
winter
storage