GHOST ASX Essential 130
?
The price contains loan payments and bicycle insurance
24 monthly instalments
Description
Ghost ASX Essential 130 patří mezi nejoblíbenější modely elektrokol v naší nabídce. Za příznivou cenu nabízí celoodpružený rám se zdvihy 130 mm, výkonné čtyřpístkové brzdy, 1×12 převodů a tím hlavním je motor Bosch CX 4. generace s baterií 625 Wh. | Celoodpružený ebike Ghost ASX Essential 130 díky svým komponentům a geometrii splňuje požadavky na nejmodernější elektrokolo. Nejsilnější motor Bosch Performance CX GEN4, doplněný o integrovanou baterii 625Wh, dodá potřebnou podporu i energii pro nejnáročnější traily a výjezdy. Přední 29″ kolo má skvělou ovladatelnost a průchodnost terénem a zadní 27,5+ kolo, díky své šířce, zajistí lepší trakci, brždění a tlumení nárazů. Díky všem těmto aspektům se řadí mezi nejoblíbenější kola v naší nabídce. Středový motor Bosch Performance CX 4. generace disponuje vysokým výkonem 250W a 85 Nm a řadíme ho jednoznačně na špičku mezi středovými motory.Veškeré údaje o jízdě, včetně aktuálního dojezdu a stupně asistence se zobrazují na kompaktním, snadno ovladatelném displeji Purion, který je umístěn na levé straně řídítek. Integrovaná rámová baterie PowerTube nabízí dostatečnou kapacitu 625 Wh, pro náročné ježdění po trailech i v náročném terénu.
Headquarters & Showroom
Showroom with e-bikes
and accessories.
Part of our headquarters is also an e-bike shop, service and presentation of accessories such as stands, chargers, GPS modules and software.
Contact us
Evropská 125
261 01 Příbram
Czech Republic

www.kolonaoperak.cz
Show on map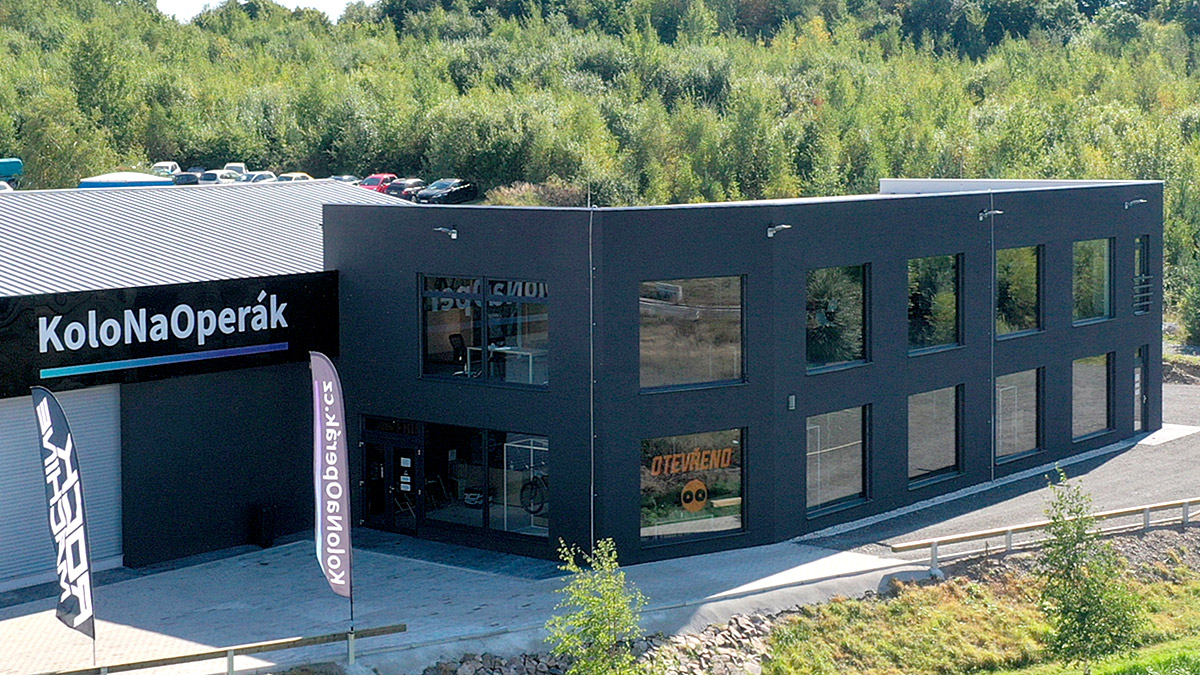 Where do you buy operational leasing bikes?
Take advantage of our partner's collection points
We have prepared a clear map with places where you can buy and pick up your new bike for operational leasing.
Go to map
Do you need more?
We can also provide your fleet with:
brackets
and stands
Chargers
and stations
GPS
modules
electronic
book rides
mobile
service
winter
storage