How it works
Provision of a company bike for an operating lease will help employers to improve the mobility of their employees and to encourage a healthy lifestyle. It can also lead to savings on travel expenses. A company bike is a brand-new concept primarily intended for the work purposes of employers.
The most efficient and environmentally friendly form of transport for employees together with savings on parking costs.
A means of getting to work for newly hired employees that brings savings on costs for employee pick-ups.
A new means of company transport that employees also perceive as a benefit.
For employers, it represents a VAT-deductible when used for business purposes.
For employees, it does not represent taxable income when used for business purposes. Within the scope of private use, income can be exempted from tax, thereby achieving savings of up to 31.1% of the value of an income tax benefit and social and health insurance premiums.
Reduction of costs for social and health insurance premiums for employers by up to 34% of the amount of a loan instalment.
Bikes on operating leases remain the property of the leasing company.
Option of ensuring business and private use monitoring within the possibilities provided by the legislation of the Czech Republic, especially the rules of GDPR, with an electronic travel logbook.
Complete tax and legal services primarily consisting in drawing up agreements for use with employees, preparation of internal guidelines, use of the option of tax exemption for employees' private use, etc.
Are you thinking about offering your guests electric bikes for hire?
Do you own or are preparing to open a hire shop and don't want to spend a large amount of upfront cash?
Then we have a solution for you in the form of an operating lease, which will allow you to spread monthly instalments out over a period of two years, with the option of deducting VAT from every instalment and purchasing the electric bike for 10% of its original value at the end of the lease.
This service is already used as standard by hire shops and guest houses in Austria and Germany, where almost none of them buy new bikes.
We primarily focus on bikes from quality manufacturers with a central motor drive from brands such as Rock Machine, KTM, SCOTT, HAIBIKE, SPECIALIZED, GHOST, LAPIEREE.
In addition, the calculated loan instalments always include comprehensive insurance cover from the company ERV Evropská pojišťovna and a two-year guarantee. We can also add any service package to the instalments for your fleet upon agreement.
We will be happy to prepare a specimen calculation for the fleet according to your requirements and to explain all details of the offered service.
Headquarters & Showroom
Showroom with e-bikes
and accessories.
Part of our headquarters is also an e-bike shop, service and presentation of accessories such as stands, chargers, GPS modules and software.
Contact us
Evropská 125
261 01 Příbram
Czech Republic

www.kolonaoperak.cz
Show on map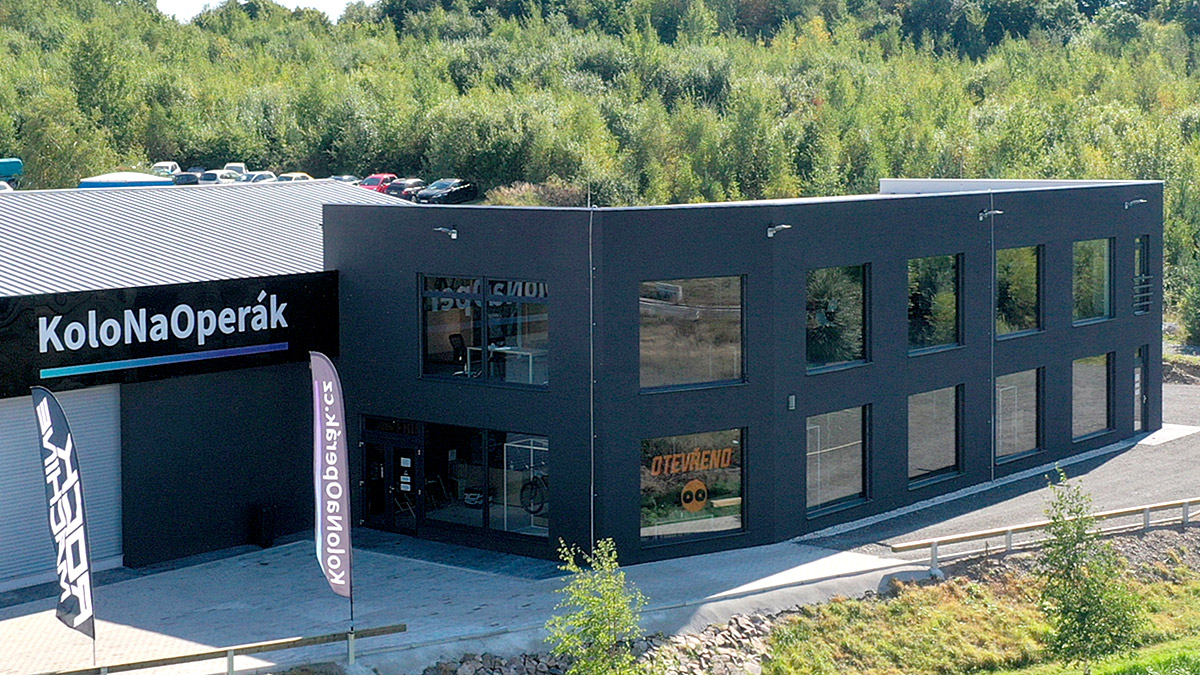 Partnerské prodejny
Take advantage of our partner's collection points
We have prepared a clear map with places where you can buy and pick up your new bike for operational leasing.
Go to map
Komplexní Eco-systém
We can also provide your fleet with:
brackets
and stands
Chargers
and stations
GPS
modules
electronic
book rides
mobile
service
winter
storage